Innovate Business
Create Strategic Value
Be a Qcircle Host | Get Corporate Privilege Plan
---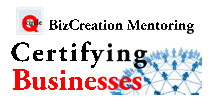 BE CERTIFIED. AN INDUCTION PROGRAM TO QCIRCLE.
A Mentor- Mentee Alliance Program
Prerequisite : Subscriber of SGM Solution | Digital Transformation Package
Job Credential : Qcircle Corporate Host
Consortium Status : Host @ Qcircle (by interest)
The Certifying Businesses Scheme is for participants to develop and advance themselves within Qcircle for a wider scope of service. The plan allows you to create a new business opportunity or to regenerate an existing business through a guided branding process. As a Host, you have a choice of our domain brands to enhance the delivery of your competencies.  On completion of the program, participants can apply for a Strategic Global Ready Award and subscribe to a Corporate Plan for privileges and reward.
PRIVILEGES AND REWARD
Hosts are trained to promote Qcircle and its products and services as their add-on businesses.
---
BUSINESS HOST – INDUCTION

Globalisation Award
Fast track business creation program. Quick Brand Affiliation for all start-ups and good/service providers.
Eligible for subscription to Corporate Plan ( Business Host) for privileges and reward.
Choice of Specialisation by Knowledge Domain.
Certifying Process : Submission of a Business Project file with products/service integration ready delivery.
Creation of Members Page and Listing at Business Directory
ECOMMERCE HOST – INDUCTION

Globalisation Award
Fast track business creation  program. Quick Brand Affiliation for online business marketplaces.
Eligible for subscription to Corporate Plan (Ecommerce Host) for privileges and reward.
Choice of Specialisation by Knowledge Domain.
Certifying Process : Submission of an Business Portfolio with products/service integration ready delivery.
Creation of Members Page and Listing at Business Directory

Globalisation Award
Fast track business creation program. Quick Brand Affiliation for existing good and service providers/ owners.
Eligible for subscription to Corporate Plan (Global Host) for privileges and reward.
Choice of Specialisation by Knowledge Domain.
Certifying Process : Submission of a Business Project file with products/service integration ready delivery.
Creation of Members Page and Listing at Business Directory
Partnership | Mentor- Mentor Alliance
The program is a guided business development program for suitably qualified members to be Qcircle Certified Hosts for service with Corporate Financial Plan