Innovator and Developer of New Education and Businesses.
BPII is the venue for new education and business development. The Institution supports entrepreneurial and sociogenetic endeavours of its members with a Global Education plus Business Development Portal and two online interactive platforms. The Institution advocates intellectual and social innovation and provides Job and Business Creation Mentoring and Internship.
New Education | Job and Business Development 
For Investors | ePartners
For Job and Business Seekers
New Education | Practicum
For Investors | ePartners
For Job and Business Seekers
Globalisation Plan for Entrepreneurs and Professionals.
Job Creation & Biz Creation Mentoring Schemes to aid members' growth process.
Staged IEI Award for progression with Qcircle Consortium Financial Plan Reward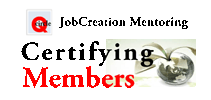 New Job  | Certifying Members : Mentoring Members in job and career development.
New Profession | Certifying Professionals : Mentoring Members by specialisation development.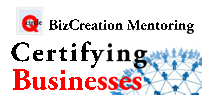 New Enterprise | Certifying Businesses : Mentoring Members in business and entrepreneurial development.
---
Connect us to participate | All participants will be digitally connected to a specialty domain and an appropriate consortium financial plan for provision of their core services and businesses.